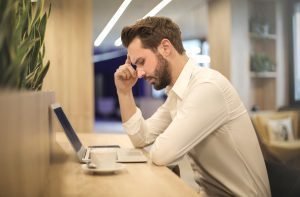 Small- and medium-sized business owners often face a dilemma when it comes to motivating and retaining star employees: how to afford to keep them. Often, this is because they hire young talent and train them well -- so well that the employee becomes quite skilled at what they do. Over time, it's obvious they're worth more and may even leave to get it from a larger company. What can you, the employer, do in such a situation? Is there employee motivation that's not money?
There is, but you have to implement it correctly.
First, avoid the most common mistake of offering a bump in title without acknowledging their desire for a raise in pay. Yes, this saves you money, but your employee is likely to see it as a thinly veiled attempt to cover up the fact that you can't afford them or don't appreciate them enough to make room in the budget to keep them. Once that happens, they immediately start looking for higher-level work and compensation.
As my mom always said, honesty is the best policy.
Here are our 3 tips for motivating a star when there is no money for a raise:
Sit down and have an honest conversation about what is happening right now in your organization -- that this person is doing a fantastic job and deserves a raise but that budget concerns just don't allow for it right now. Assure the employee in question that they'll be at the top of the list when money for raises becomes available. Be specific about when that will be if possible.

Make a real attempt to learn about the employee's career goals. What does this person hope to accomplish over the course of their lifetime? Could you be the boss to provide the opportunity to begin learning?





Young employees are often denied the opportunity to lead advanced projects and tasks because they lack the necessary "life" experience their bosses assume they need. Could you implement a

mentorship

opportunity to allow this person to collaborate with a more "seasoned" colleague as they tackle new work?

Consider offering a flexible schedule. A

work-life balance

is paramount to most employees, especially the

younger generations

.

Offering

flexible work

schedules allows your employees to maintain that healthy work-life balance because it allows them to meet family needs, personal obligations, life responsibilities, and even participate in charitable endeavors. Additionally, it lets them avoid commuting to work, reduces stress, and gives them a chance to work when they're most productive. It likely won't cost you much (if anything) to allow an employee to work remotely at least part of the week, but it could be just the incentive they need to stay.
If your employees are driven purely by money, you're out of luck, but that likely isn't the case. In fact, a 2014 study by employee engagement firm TINYpulse found that money ranked a lowly seventh place on the list of factors that motivate employees, with only 7% of the 200,000 workers surveyed listing it as a motivating factor. And, a 2018 study from management consulting firm Korn Ferry listed boredom as the top reason people look for new jobs.
If money isn't in the budget, you have some options for keeping employees motivated.
How do you keep employees motivated? Please comment below.